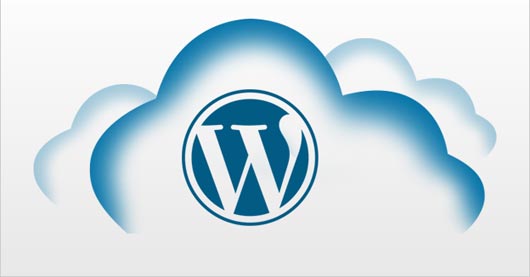 Since its inception in 2003, WordPress has become one of the leading platforms for websites and blogs. One of the reasons for this is the simplicity of use. By utilising a template based system, anyone who wants to have their own website can, with little or no technical knowledge or experience, create a professional looking site in a matter of hours, or even minutes!
Of course, if you need a highly complex site, WordPress hosting has many features available to you. WordPress is proud to be home to major multinational corporations, educational institutions and millions of small businesses and individuals, all of whom enjoy the flexibility and user-friendliness of WordPress.
When you buy WordPress hosting, integrated and included in your Sherlockhost account, you can download the required programs with just one click from our Control Panel. This alleviates the necessity for time-consuming downloads from WordPress. After installing the CMS on hosting, you will be guided through the process of website creation. You have hundreds of design options to choose from, all of which can be comprehensively customized to suit your specific needs.
The complexity of your website depends on your needs and your knowledge. There are many enhancements available and the templates are very flexible, offering you many choices.
You can easily update your website yourself whenever you wish, giving you total control over the management and removing the frustrations associated with relying on other people to manage your site for you.
What do I need for WordPress to work?
When you buy WordPress hosting the technical requirements are minimal. WordPress has been developed so that anyone can easily understand and work with it to develop their website. The only specific technical requirements to be able to use WordPress hosting are:
PHP version 5.6 or greater. (PHP originally stood for Personal Home Page, now it stands for Hypertext Preprocessor. It is basically a computer language)
MySQL version 5.6 or greater. (MySQL is a database management system. It stands for Structured Query Language. The My is the name of the originator's daughter!)
That is really it, these terms may sound intimidating but Sherlockhost includes compliance with these requirements, so you don't need any technical knowledge! You can concentrate on the other aspects of you business or project.
You will need to have sufficient space on your computer, but this is rarely a problem, and can be solved with an external hard drive. Our support team at Sherlockhost can solve any problems that you may encounter.
You will also need a website domain registered, but don't worry because Sherlockhost offers this free, so please read on!
Sherlockhost and WordPress make your life easier
When you buy one year of hosting from Sherlockhost, which includes a WordPress download, we will give you, completely free, the .com domain of your choice, as long as it is available.
Our servers are all completely compatible with WordPress, allowing you to create and manage your website with ease. Naturally we have a dedicated support team to help guide you through any complications or difficulties, but WordPress hosting is really user-friendly.
While we cannot promise you how many visitors your site will have, as this depends on your marketing strategy, we can give you all of the tools that you need to optimize your possibilities of success.
With your new Sherlockhost account, including your free domain, and hosting for Wordpress, you will soon be on your way to announcing your business, project or philosophy to the world.